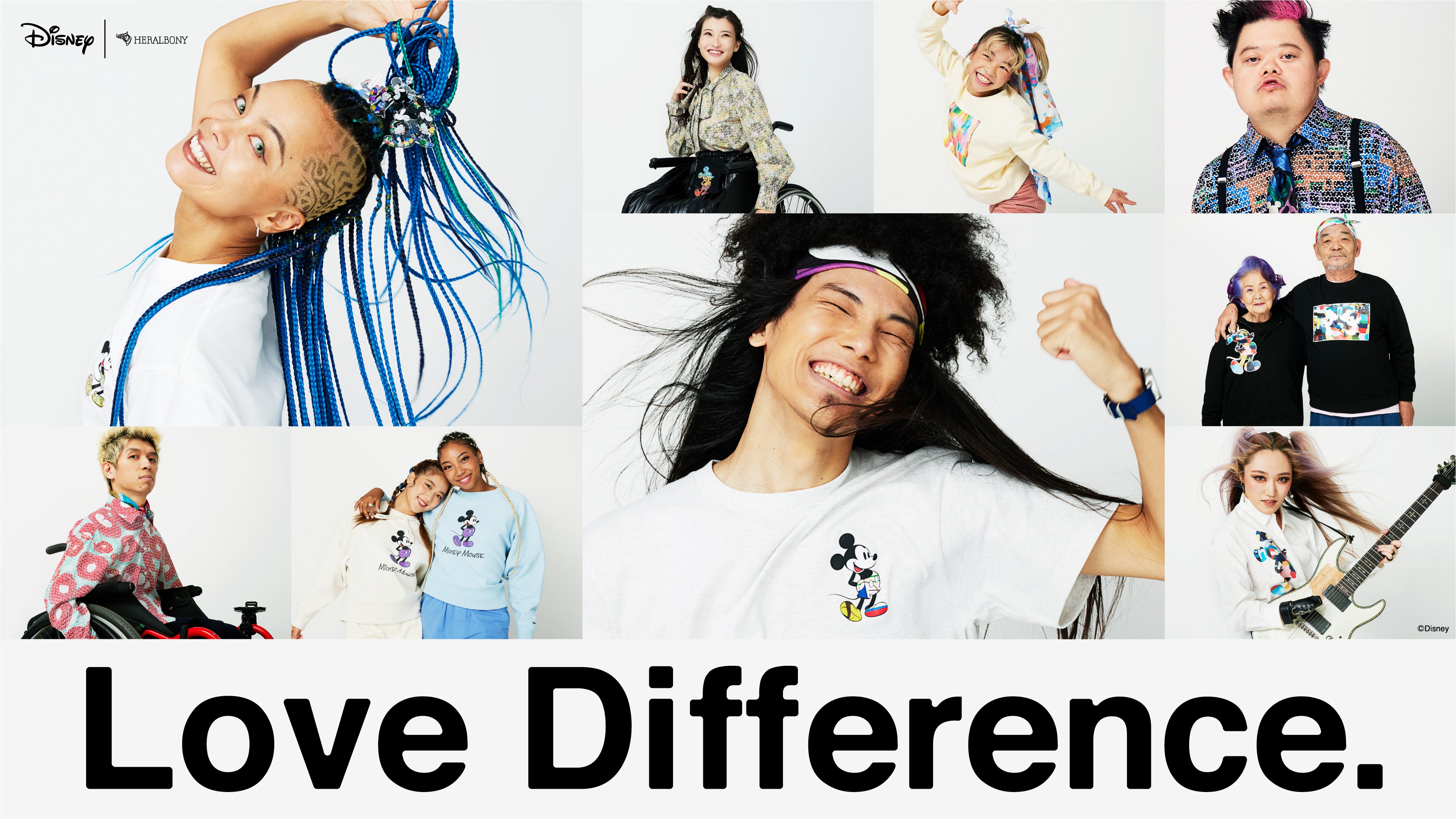 [Disney | HERALBONY] Heralbony Announces Disney Collection
This time, HERALBONY will announce products by Disney | HERALBONY as the first step of the business based on the license agreement with Walt Disney Japan.
Based on the concept of "Love Difference.", 41 artists with intellectual disabilities contracted by Heralboni will create original art works, which will be transformed into Disney characters "Mickey Mouse" and "Minnie Mouse." has been used in the design of
This collection will be on sale from October 19th (Wednesday) at the venue and online store of "Heraruboni Art Collection-Meeting a different color, a new impression" held at the 9th floor festival square of Hankyu Umeda Main Store.
Exclusively on LINE, Disney|HERALBONY products and artist information will be delivered as soon as possible!
▶︎ Click here to register as a friend
Please also sign up for our e-newsletter with lots of content.
▶︎Please register from the bottom of the TOP page.


■ About "Love Difference."

"live my own way". There is no one correct way of life or values. I think it's okay for Heraruboni to be different from other people, even if it's not normal.
The unique art created by people with intellectual disabilities is free and original, and gives us a new way of looking at the world.

If you change your perspective, you change yourself. If you change yourself, the world will change. Take a look as you like. Color it as you like. Change the world as you like.
We believe that the beginning of "Diversity & Inclusion." is to find your own "like".


■Representative message



President Takaya Matsuda / Executive Vice President Fumito Matsuda

This collection has great potential to change the future. Art works contracted by Heral Bonnie that make the various lovable "differences" shine as "outstanding colors" are dropped into character items such as Mickey and Minnie Mouse, and the items are released into the world, "Differences are wonderful! This message will change the image of intellectual disability and change the world. I feel great potential.


■ Sales schedule
The Disney | HERALBONY pop-up store will open for the first time at Hankyu Umeda Main Store from Wednesday, October 19th!
In this pop-up, in addition to collection items, collaboration items with other brands and original art exhibitions of original art used this time are also scheduled to be held at the same time.